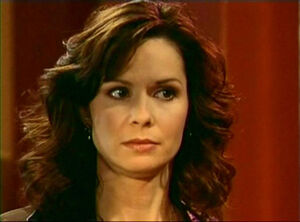 Téa Delgado Lord (formerly Manning & Rayburn) is a fictional character on the ABC daytime soap operas One Life to Live and General Hospital.
Actress History:
Edit
Family and relationships:
Edit
Leon Delgado (father, deceased)
Anna Delgado (mother, deceased)
Sibling(s):
Edit
Anna Rosa Delgado (sister, deceased)
Delmonico "Del" Delgado (brother)
Tomás Delgado (brother)
Marital status:
Edit
Past marriage(s):
Edit
Children:
Edit
Other relatives:
Edit
Unknown man (paternal grandfather)
Maria Delgado (paternal grandmother, deceased)
Unnamed man (paternal uncle)
Roseanne Delgado (niece)
Sebastian "Baz" Moreau (nephew)
Jose Delgado (paternal cousin)
Enrique Delgado (paternal cousin)
Flings and relationships:
Edit
Ad blocker interference detected!
Wikia is a free-to-use site that makes money from advertising. We have a modified experience for viewers using ad blockers

Wikia is not accessible if you've made further modifications. Remove the custom ad blocker rule(s) and the page will load as expected.