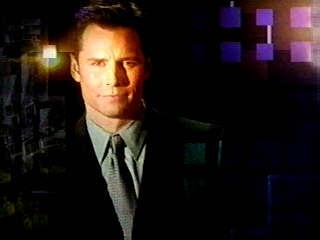 Kevin Buchanan Sr. is a fictional character on the ABC daytime soap opera One Life to Live.
Actor History:
Edit
Morgan K. Melis (06/1976-03/1981)
Chris Cunningham (03/1981-06/1982)
Ryan Janis (06/1982-09/1990)
Matthew Vipond (09/1990-06/1991)
Joey Thrower (06/1991-04/1992)
Kirk Geiger (04/1992-10/1994)
Jack Armstrong (10/1994-02/1995)
Ken Kenitzer (07/1995)
Kevin Stapleton (05/1996-04/1998)
Timothy Gibbs (04/1998-03/2001)
Dan Gauthier (06/2003-11/2006; contract & 08/2007, 10/2009 & 02/2010; recurring)
Other Information:
Edit
Born (on-screen) September 12, 1976 [later changed to September 12, 1969]
Kevin Lord Riley Buchanan Sr. (full name)
Kevin Riley (name at birth)
Family and relationships:
Edit
Sibling(s):
Edit
Marital status:
Edit
Past marriage(s):
Edit
Children:
Edit
Grandchildren:
Edit
Other relatives:
Edit
Flings and relationships:
Edit
Ad blocker interference detected!
Wikia is a free-to-use site that makes money from advertising. We have a modified experience for viewers using ad blockers

Wikia is not accessible if you've made further modifications. Remove the custom ad blocker rule(s) and the page will load as expected.