Ad blocker interference detected!
Wikia is a free-to-use site that makes money from advertising. We have a modified experience for viewers using ad blockers

Wikia is not accessible if you've made further modifications. Remove the custom ad blocker rule(s) and the page will load as expected.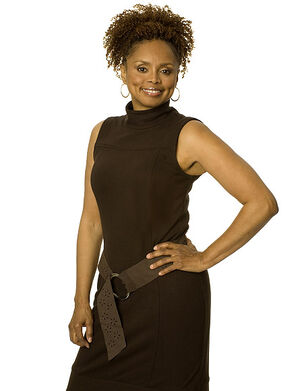 Dr. Angela "Angie" Baxter Hubbard (formerly Harrison & Foster) is a fictional character on the ABC daytime soap operas All My Children, Loving and The City.
Actress History:
Edit
Debbi Morgan (AMC: 1982-1990 & 01/2008-09/2011, Loving: 1993-1995 & The City: 1995-1997)
Sandra Quarterman (AMC: 1990-1991)
Family and relationships:
Edit
Les Baxter (father, deceased)
Patricia "Pat" Baxter (mother)
Sibling(s):
Edit
Theodore "Teddy" Baxter (brother)
Martial status:
Edit
Past marriage(s):
Edit
Jesse Hubbard (divorced; first time) [1983]
Jesse Hubbard (dissolved; second time) [1983-1988]
Charles Harrison (divorced) [1995]
Jacob Foster (divorced) [1996-2007]
Children:
Edit
Grandchildren:
Edit
William [Last name unknown] (grandson, via Frankie)
Other relatives:
Edit
Flora Baxter (paternal aunt)
Flings and relationships:
Edit